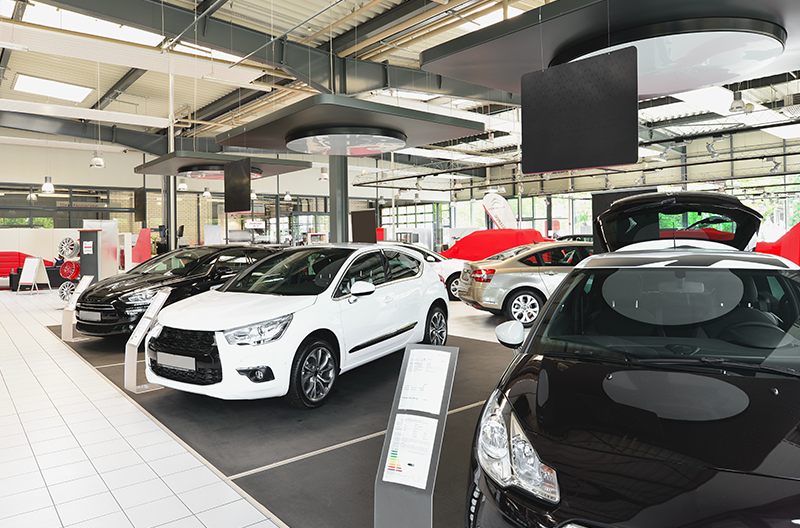 Growing Profit Margins is arguably the most important task of running a business. If your dealership cannot generate and maintain profitability, you will risk insolvency. That bring us to the question, How Can Motor Dealers in the UAE Increase Profit Margins?
EasyCars has put together 5 Ways UAE Motor Dealers Can Increase their Profit Margin in 2022.
Let's get started.
1. Review Your Vehicle Pricing
The UAE Automotive Industry has changed dramatically over the last two years. Vehicles are selling for much more today than they were two years ago. In saying that your dealerships prices need to reflect the current industry standard pricing.
The first way that your dealership can increase profit margins is by reviewing your current vehicle pricing. Do some research online, see what similar vehicles are currently selling for in the UAE and adjust your pricing to reflect what the industry standard price is.
The benefit of reviewing your vehicle pricing frequently is you can adjust your pricing to generate stronger margins based on both demand and the current industry standards. The last thing your dealership wants is to sell a car under its worth.
2. Find Cheaper Ways to Source Vehicles
The price that you source your vehicles for will play a huge role in determining your dealerships profit margins. The cheaper that your dealership can source a vehicle for, the more profit you will generate when the vehicle eventually sells.
The second way that Motor dealers in the UAE can improve profit margins in 2022 is by finding cheaper ways to source vehicles to sell. Try to avoid the more popular vehicle sourcing methods like vehicle auctions, the reason being is you need to compete with other buyers. The more people you have to compete with when buying something, the more you will pay.
One of the cheapest ways to source vehicles to sell in 2022 is by reaching out to your past customers. Contact your past customers and ask them if they know anyone or if they themselves are planning on selling their car. Since you have helped them in the past, many will be more motivated to help you out. The key to sourcing cheap vehicles is avoiding competition.
Related Article: How Car Dealers in the UAE Can Source More Vehicle Stock in 2022.
3. Avoid Discounts
Discounting will always be apart of the vehicle sales process. However, discounting the price of a vehicle too far will impact your dealerships bottom line and profitability.
To increase your dealerships profit margins, you need to do everything in your power to get customers to pay the full price. Try to avoid discounting the price of the car if possible. If there is no other way of closing the sale without a discount it is important that you know your current margin. Set a discount limit and never go beyond that number. You never want to make a loss on a vehicle.
4. Reduce Advertising Costs
Advertising is an important part of the car selling process. Without vehicle advertising, your dealership will struggle to find buyers to sell your car to. With that being said, many dealerships make the mistake of spending hundreds if not thousands on advertising a vehicle. The problem with this is it limits your profit margins.
You will always need to advertise your vehicles, but you need to be strategical with your advertising. Only send your vehicles to advertisers that produce high quality leads. The last thing that your dealership wants is to spend valuable business money on advertisers that produce no return on investment.
Reviewing your dealerships advertising process could save you thousands every year which in turn will boost yearly profit numbers.
Related Article: Online advertising for Car Dealers in the UAE just got so much easier.
5. Increase Your Prices
This is arguably the quickest way to boost profit margins, however it is the riskiest. The last way that your dealership can boost profit margins in 2022 is to increase your vehicles pricing.
However, before you look to increase your vehicles pricing it is important that you do the right amount of research and understand the industry standard pricing. Vehicle pricing will often make or break a sale. If your vehicles are priced too high compared to the competition you will struggle to sell cars. It is important you pick the right price point correctly or you could impact sales.
Final Word,
The number one goal for every business owner is to increase profit. For Motor Dealers in the UAE, there are many ways you can increase profit margins in 2022. The 5 examples presented are a few proven ways your dealership can increase your profit margin in 2022 and beyond.
We hope you enjoyed reading this article. To read more articles like this, please visit the EasyCars latest news page here.
About EasyCars,
EasyCars by Jeal is a UAE Motor Industry Specific, Dealer Management Software that automates the daily tasks of running a motor dealership. Using the latest technologies, EasyCars removes frustrations experienced at the dealership - opening the doors to future growth.
EasyCars features include Simple Stock Management, Automated Advertising, Automatic VAT Calculations, Xero Accounting Integration, Facebook Automotive Inventory Ads, Dealer Websites and Business Reporting in the one central management software.
To learn more about EasyCars or to arrange a no-obligation free demo of the software, please submit the form below.
Learn more about our dealer management system