We get it, there may be certain reasons as to why you might resist getting a dealership website. Experience, training, and price is three of the most common factors why many dealerships are reluctant to start, grow or adapt their website for the digital market.
EasyCars has put together a complete guide exploring why you need a website and 5 essential features your dealership website needs in 2021.
Why your dealership needs a website?
According to Google 92% of car buyers in 2020 researched online for their next dream car instead of physically attending the dealership. This means that your website and online presence is your most important lead generator for your dealership.
Let's face it, there isn't a day that goes by where we don't use to the internet to search for what we want to purchase. Failing to have a website or having a website without key features can heavily impact on your dealership profitability.
Many dealerships fall into the trap of publishing a website without many key features that customers look for. We'll guide you through 5 essential features your website needs to grow your leads and maximise your sales.
1. Live Chat Feature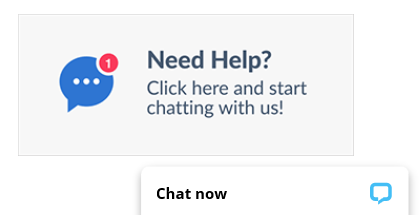 35% of car enquiries come through outside business hours and 41% of leads will go to the dealer that responds first. Schedules change from person to person; many people often look for things they want to buy in their down time which is generally after hours. Failing to respond to a lead quickly often results in the lead going to a different dealership.
We get it, responding to leads at any time of the night is hard. But there is an easy way. The first key feature you need for your website is a live chat feature. A live chat feature allows leads to communicate with your dealership at their best time.
Live chat is an essential feature that can help you build your leads and increase your sales.
2. Weekly Repayments
Customers want the quickest and easiest buying experience possible. One key feature that your dealer website needs to stand out is weekly repayments. This allows your customers to instantly see the weekly repayment amount on any of your stock without needing to leave your website.
Not only does this help the customer this also helps dealers as many leads who enquire about the vehicle will instantly know the repayments required slashing dodgy leads that fail to get financing or are unable to afford the amount of the vehicle.
3. Website Videos
Google has revealed that 64% of car buyers what online videos to inform their purchase. Many buyers rather videos of the car as it allows them to get as much information as possible without having to read countless blocks of text.
The customer will instantly get a visual idea of the car, the condition before even attending your dealerships. Website videos are an easy way to stand out from your competition and streamlines the sales process for your leads.
4. Automated Inventory Management
Many dealers fall into the trap of manually updating their car stock. This is time consuming task and often leads to errors and could result in cars being advertised online that have already sold. Automating your inventory management and syncing to your website is the fastest and easiest way to always stay on top of your sales.
Information is automatically synced from your DMS direct to your website. This means when a car is sold your website will automatically update without you needing to input any data.
5. Car Valuation
Many car buyers want to trade in their current car to reduce the loan repayment on the car they wish to buy. A common feature that is missed online is Car valuation. By integrating an instant car valuation feature to your website, leads can instantly know what they can get for their car and how much they can minimise their loan by without needing to make many calls or bookings.
How Easy it is to get started
The common misconception that many dealers believe is that the costs of a website is far greater than any return on investment.
In reality starting a website with all the features above is much cheaper than you may think. You can get a unique, SEO user-friendly website for as little as $20 a week.
An EasyCars dealership website is a quick and easy way to build an online presence that captures leads and helps you convert them into sales. With complete 1on1 training and 24/7 support it has never been an easier time to start. For more information submit the form below or call us on +971 58 271 2867, You'll love it!
Please enter your details below and one of our friendly staff will contact you with more information about our dealership websites.