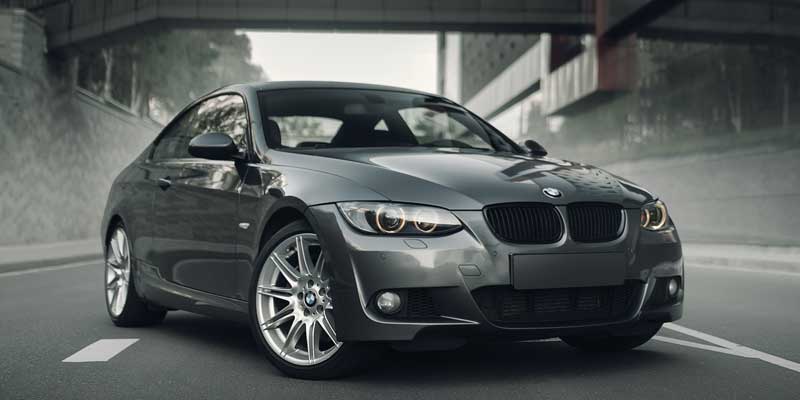 The UAE Motor industry is quickly changing. What worked in 2021 may not work in 2022, with that being said it is so important that your dealership reassess operations in order to stay ahead of the competition.
For all motor dealers in the UAE, Advertising is a key focus. In 2021 95% of Emirati car buyers started their research online instead of at a dealership, Many of whom started on an online classified like YOSR or Yalla Motor.
With such a large amount of car buyers using online classifieds as their source of research, your dealership needs to have the right advertising strategies in place that attract and convert customers.
Here are 5 advertising tips UAE car dealers can use in 2022 to increase sales:
1. Advertise your vehicles on as many platforms as possible
It's no secret that selling cars in the UAE is super competitive! To get the best return from your advertising you need to be seen by as many people as possible.
The first advertising strategy UAE car dealers can use to increase sales in 2022 is to advertise your vehicles to multiple advertisers. The more listings you have online, the more people will see your stock – it's that simple.
Top UAE Online Car Advertisers Include:
Dubi Cars
Dubizzle
Yalla Motors
YOSR
Car shop Dubai
Before your dealership starts advertising, you will need to plan, implement budget restrictions, and frequently assess performance.
Some advertisers in the UAE do offer free trial periods which can give you a good understanding as to what to expect on their platform. Like everything, it's best to check the terms and conditions first before starting.
2. Make your advertisements stand out with key information
As your dealership is competing with thousands of other vehicle listings you need to do everything in your power to stand out. The best way to stand out from the competition is by having all the key information that car buyers look for included in your advertisement.
Some of the primary things that car buyers look for on a car advertisement include:
Car Financing Options
Car History
Car Videos
Safety Ratings
Weekly Repayment amount
To maximise your conversion rate, you need to give customers all the information they are looking for right away. The last thing you want is to have a customer close your advertisement and search Google for more information. Studies show that 90% of customers who bounce from a shopping page won't return to make a purchase.
3. Customise your vehicle advertising
To get the best return from your advertising you need to customise your advertisements. Your number 1 focus should be to make sure your advertisements don't look like your competitors.
Here are the best ways to make your vehicle advertisements stand out:
Only Use High Quality Vehicle images
Add your dealership logo to your primary image
List all the vehicle's features in the description
Include your Dealership's address and contact details
EasyCars has put together the complete guide on how to create the perfect vehicle advertisement. To read the guide please click here.
4. Ensure your spelling and grammar is correct
This one is super important. If you misspell a vehicle model, price, or year you will greatly affect your advertisements position online.
Advertisers use keywords such as "Toyota" and "2015" to filter the advertisement into the correct location. If your advertisement has incorrect spelling, the system will be unable to filter the vehicle into the correct section. When this happens, dealers often find themselves with no results.
5. Automate your advertising
Creating ads can be a time-consuming task. To reduce time spent on advertising it is highly recommended that you automate your advertising using a dealer management system like EasyCars.
EasyCars Dealer Management System is a UAE Motor Industry Specific, Cloud-based solution that automates the buying and selling of motor vehicles in the UAE. EasyCars provides dealers with an all-in-one solution that allows you to, create, customise, and send advertisements to multiple advertisers in the click of a button.
Related article: EasyCars Releases Revolutionary Automated Advertising Module for UAE Car Dealers.
About EasyCars
EasyCars by Jeal is a cloud-based dealer management system that automates the day-to-day tasks of running a motor dealership in the UAE.
The greatest benefit of EasyCars is dealers only ever need to enter vehicle details into the system once then all paperwork including all VAT calculations are automated.
EasyCars includes all key management features like Stock Management, VAT Compliance, Business Reporting, Integrated Accounting, Automated Advertising and Dealer Websites.
For a free no-obligation demo of EasyCars call us today on 0545 086 000 or submit the form below.
Learn more about our dealer management system